Corporate Wellness Coaching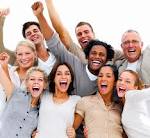 Corporate Wellness Coaching starts with the premise that every person is unique and whole and the coach assists the client to discover his/her infinite possibilities on a physi
cal, mental and emotional level.
A Wellness Coach will help you determine the areas of your lifestyle, attitudes and behaviours that you are most motivated to change, help you create a Wellness Action Plan to create the necessary change, and then motivate you and keep you accountable for reaching your goals of increased health and wellbeing.
TURNING POINT COACHING
offers Wellness Coaching to individuals and the corporate environment. Our coaching is based on the "Wellness Wheel of Life" approach and the Eden Life Wellness Programme.
Does wellness coaching work in the corporate environment?
Recent research shows that South African companies with wellness coaching programmes have a 46% lower absenteeism rate than the average South African company.
"Recent reports show that two of three absences are not owing to physical illness, and there is a rising incidence of stress related ailments. This can be avoided by maximizing employees wellbeing." Samantha Crous, Manager - CRF Institute.
You could start right now by downloading the Wellness Wheel of Life Worksheet